Issue 1: Post digital designer on the dark side of metamorphism
In this issue, among other things: Quotes from "Atomic habits" book, how to read HEX codes, design tools survey, a collection of safety instructions from aircraft, 20,000 NFT by Takashi Murakami and many more.
Hello, dear readers! 👋
In this issue, among other things:
Quotes from "Atomic habits" book
How to read HEX codes
Design tools survey
A collection of safety instructions from aircraft
20,000 NFT by Takashi Murakami
Enjoy reading!
📌 This is worth noting
Nine recent cool journal posters
Some projects of a modern Swiss designer - Ludovic Balland
📚 Book quotes
For this issue we've collected some citations from James Clear's book "Atomic Habits: An Easy & Proven Way to Build Good Habits & Break Bad Ones". Read them and decide whether you'd like to read the whole book.
All big things come from small beginnings. The seed of every habit is a single, tiny decision. But as that decision is repeated, a habit sprouts and grows stronger. Roots entrench themselves and branches grow. The task of breaking a bad habit is like uprooting a powerful oak within us. And the task of building a good habit is like cultivating a delicate flower one day at a time.
When nothing seems to help, I go and look at a stonecutter hammering away at his rock, perhaps a hundred times without as much as a crack showing in it. Yet at the hundred and first blow it will split in two, and I know it was not that last blow that did it—but all that had gone before.
The purpose of setting goals is to win the game. The purpose of building systems is to continue playing the game. True long-term thinking is goal-less thinking. It's not about any single accomplishment. It is about the cycle of endless refinement and continuous improvement. Ultimately, it is your commitment to the process that will determine your progress.
When you can't win by being better, you can win by being different.
Good habits can make rational sense, but if they conflict with your identity, you will fail to put them into action.
Over the long run, however, the real reason you fail to stick with habits is that your self-image gets in the way. This is why you can't get too attached to one version of your identity. Progress requires unlearning. Becoming the best version of yourself requires you to continuously edit your beliefs, and to upgrade and expand your identity.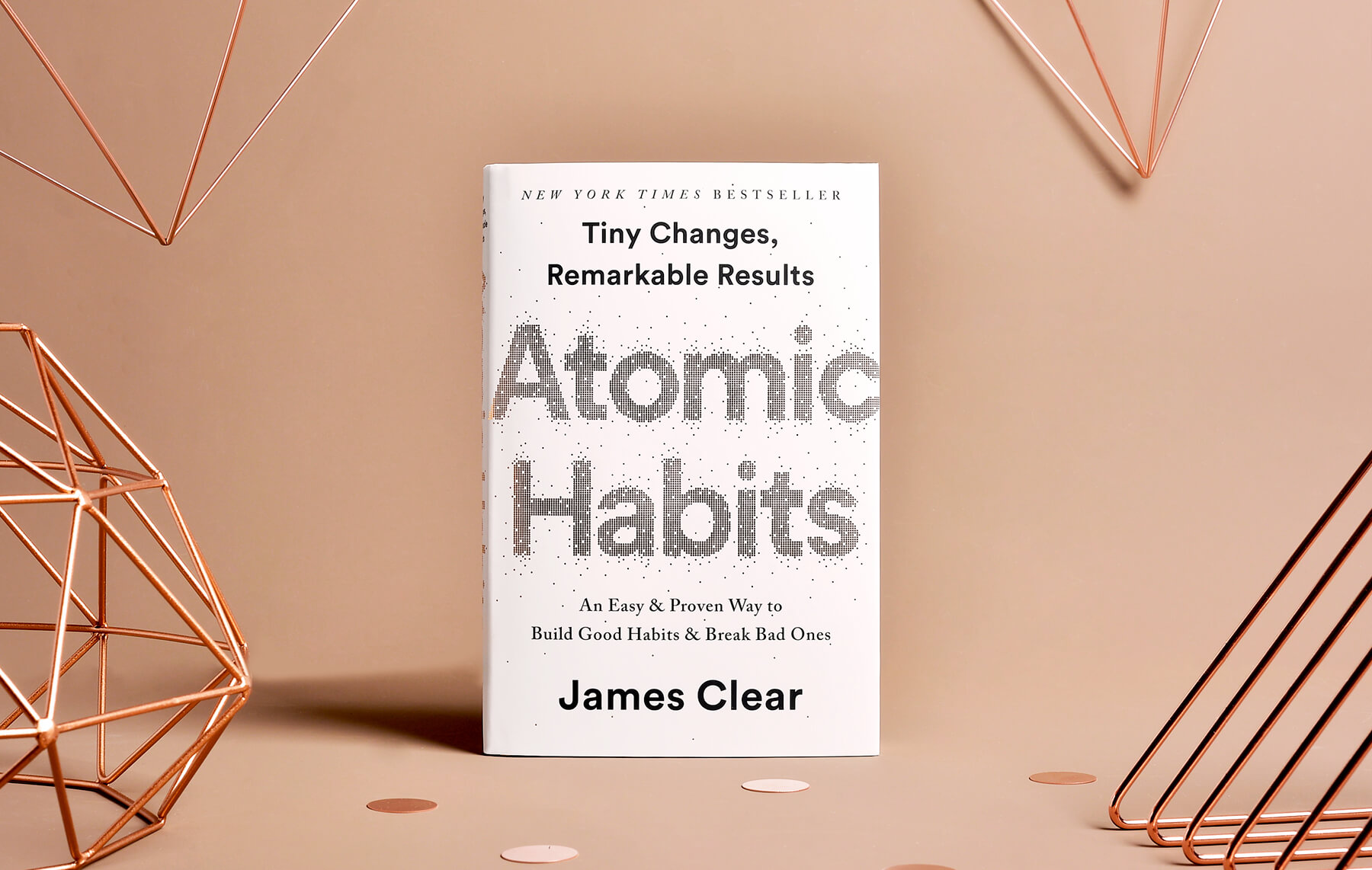 🗞 News and articles
UX Tools research report in the field of digital design tools. You will find out for what types of tasks what tools designers use.
New Wave Graphics Are the Most Influential Designs You've Probably Ignored
Eye on Design recommends paying attention to new wave aesthetics from the second half of the last century, which influenced design and art, although it is not particularly remembered now.
⚡️ Briefly
10 Habits of Successful Freelance Designers. This Dribbble blog is about the basic rules of a good work ethic as a freelance designer.
How to Read Color HEX Codes. Explanation of the device of HEX codes of colors. Now you will be able to see the color in #FF0000 and even #FF00FF.
Accessibility Myths Debunked. Debunking common myths about accessibility: is that a small proportion of people actually need it, is that they are not among your audience, is expensive, and so on.
10 Figma best practices every new designer needs to know asap. Basic life hacks to speed up work in Figma.
UI design trends of today and how to apply them in your apps. A selection of current trends in the visual design of interfaces.
🧘 Inspiration
Branding and logos
Block. Jack Dorsey renamed his company Square to Block to emphasize the turn of the strategy towards blockchain technologies. Follow the link to the promo video and the new company logo is modern, bright, lively and in 3D.
100 logos of Sylvan Hillebrand, a graphic designer from Amsterdam.
✍️ Typography, calligraphy and lettering
Daniel Maarleveld's kinetic letters, designer from Amsterdam.
"36 days of type" of Jackson Alves, stunning! This guy drew every letter of the English alphabet in three different styles of calligraphy on three different visual layers.
Super accentive lettering of lithuanian designer - Mykolas Saulytis. Here is 12 more letters of his.
🖨 Printing
CMYK Playing Cards. I have seen many different "designer" playing cards, but not shameful ones are quite rare. I liked these ones, because the number of suits coincide with the number of colors in the CMYK, plus the designer (Ondrej Musil from the Czech Republic) managed not to lose the usability of the cards.
📊 Infographics and data visualisation
Most Common Daily Routines. Visual interactive visualisation of what people's time is spent on weekdays and weekends, depending on gender, employment and the number of children (data for the USA).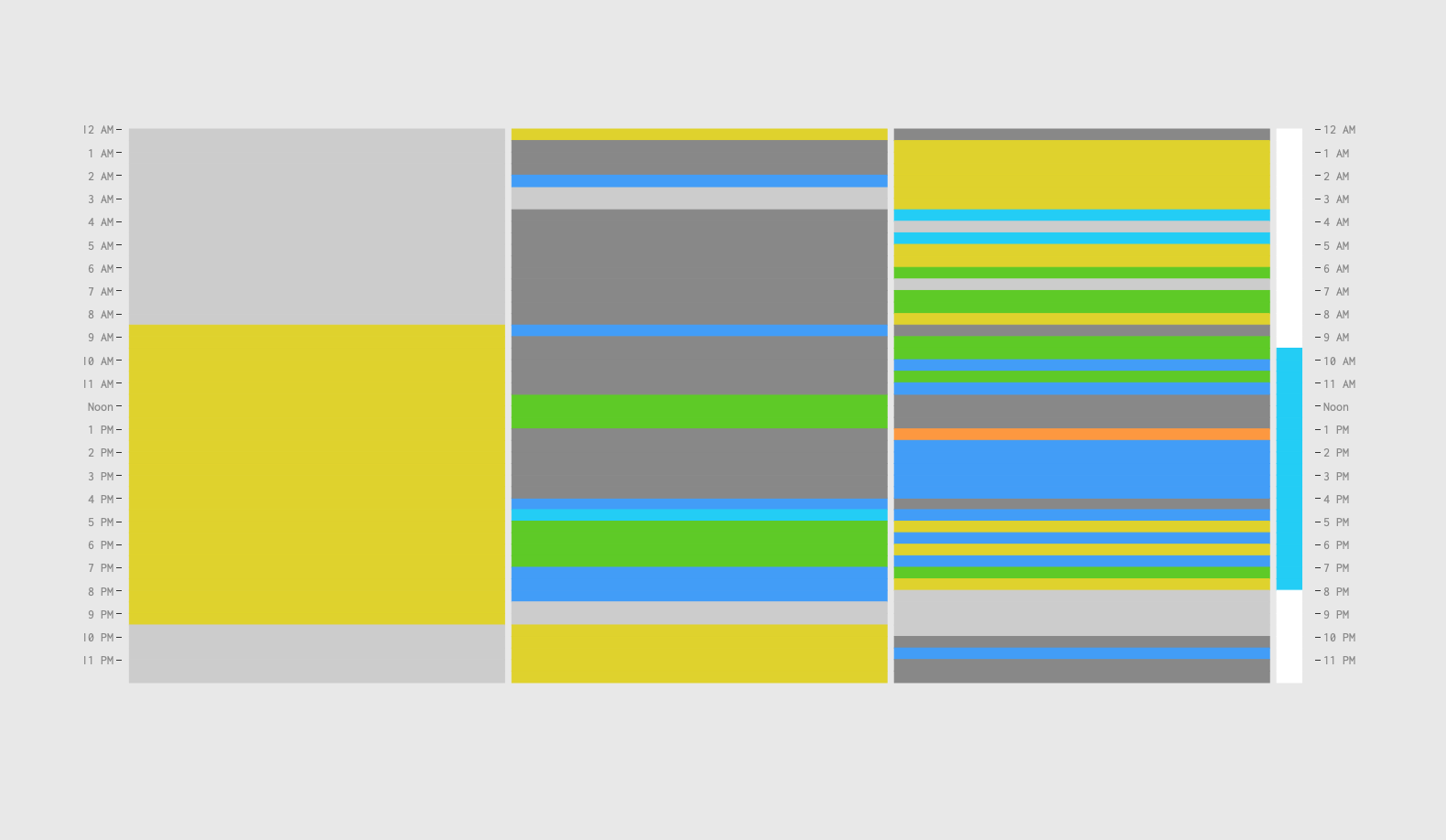 📦 Packaging
Liberte. Recursive design of the kombucha line from "Boucher". The bottle receives the original "flag" and becomes a logo that is applied to the "flag" on the bottle.
Hello, Kiki. Illustrative, but absolutely not vulgar packaging for the brand of sex toys, condoms and lubricants.
Sustainable Packaging Index. Catalog of terms, materials and technologies for the production of eco-friendly packaging. It was created and maintained by the team of the Norwegian studio Goods.
💻 Websites
Gumroad, a service for selling digital goods, has updated its identity and main landing page. Fresh, illustrative. And explains the product pretty well.
Landing for nuka hi-tech notepad. Notebooks are made without the use of trees, but of synthetic materials. Paper is not actual paper, but they promise that it is very similar, and you can write on it with a special stylus, and then erase what you have written.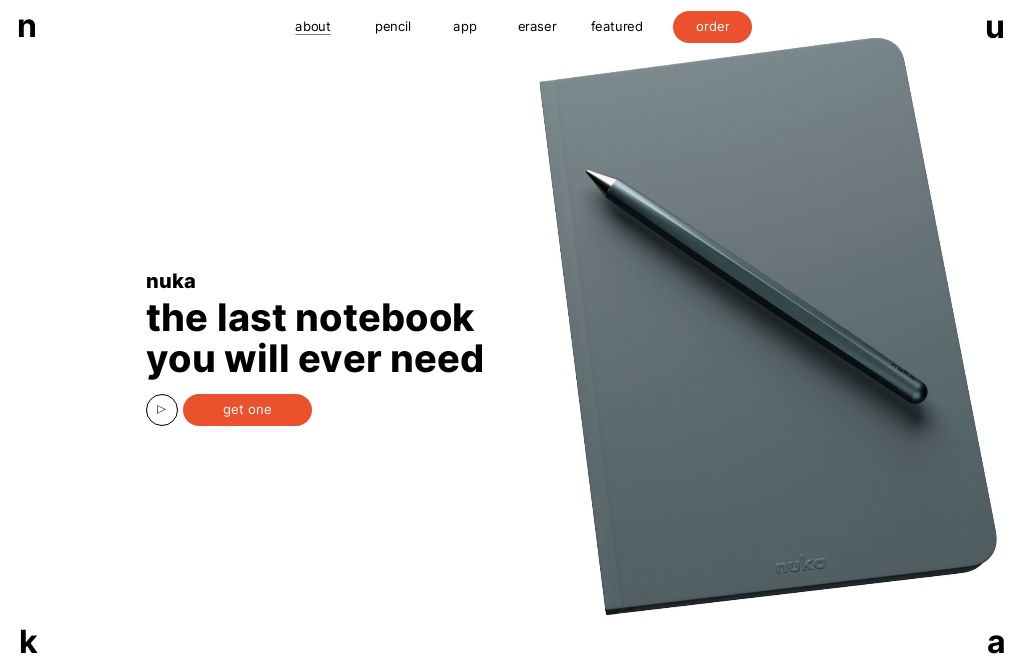 Lama Lama. Amsterdam digital agency, with a stylish dynamic identity, skillfully integrated into the site.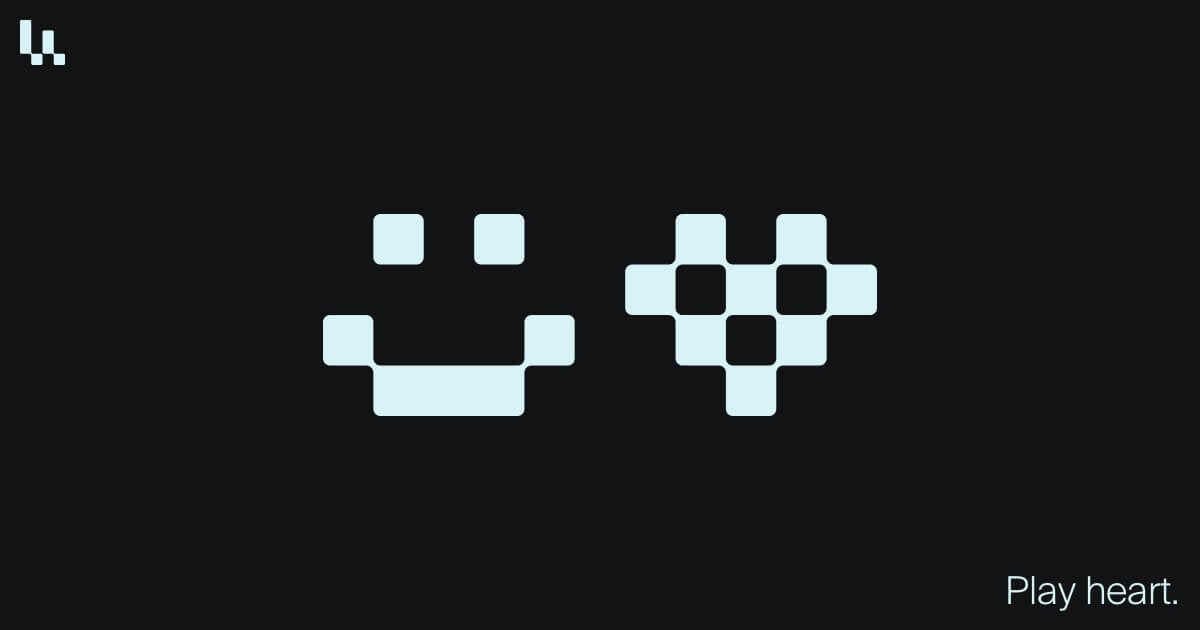 Hyperframe. This is a case when boring prefabricated metal structures are served no worse than the Apple products.
📐 3D
SCULPTOBER2021. The results of a month-long sculpting challenge by Barcelona 3D designer David Gonzalez. Every day during October, he recreated a new character of popular culture.
A selection of fresh commercial projects by Omar Akil from Pakistan
Known Unknown-Leomojis. A series of three-dimensional portraits by Leo Natsume.
🖼 NFT
CLONEX. A series of 20,000 generative three-dimensional avatars created in collaboration with Takashi Murakami and RTFKT Studios.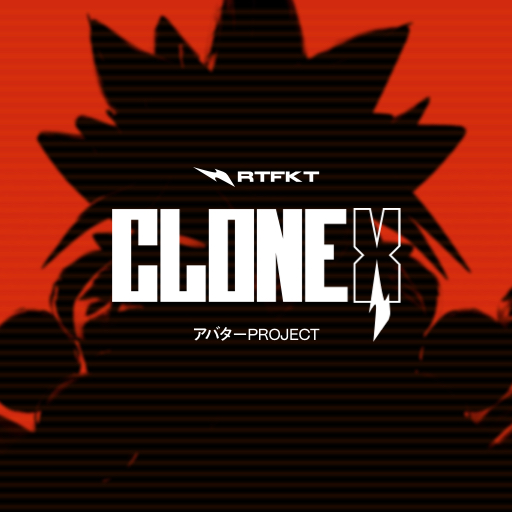 Beautiful three-dimensional abstractions by Daria Antipenko.
🖌 Illustrations
Jaedoo Lee's portfolio, a designer and animator from New York with a recognizable three-dimensional drawing style.
📼 Retro
Seatback Safety. A large collection of safety instructions from aircraft dating back to the 1960s. There are instructions from many major airlines and aircraft manufacturers.
💡 Guides
Figma Advanced Auto-Layout Tutorial. Advanced techniques for using autolayout.
⚙️ Tools
Figma plugins
New plugins for Figma:
Airtable introduced Interface Designer - the ability to design dashboards and interactive applications based on the data that you have entered into the service. I think this is a significant step in the progress of the No-code industry.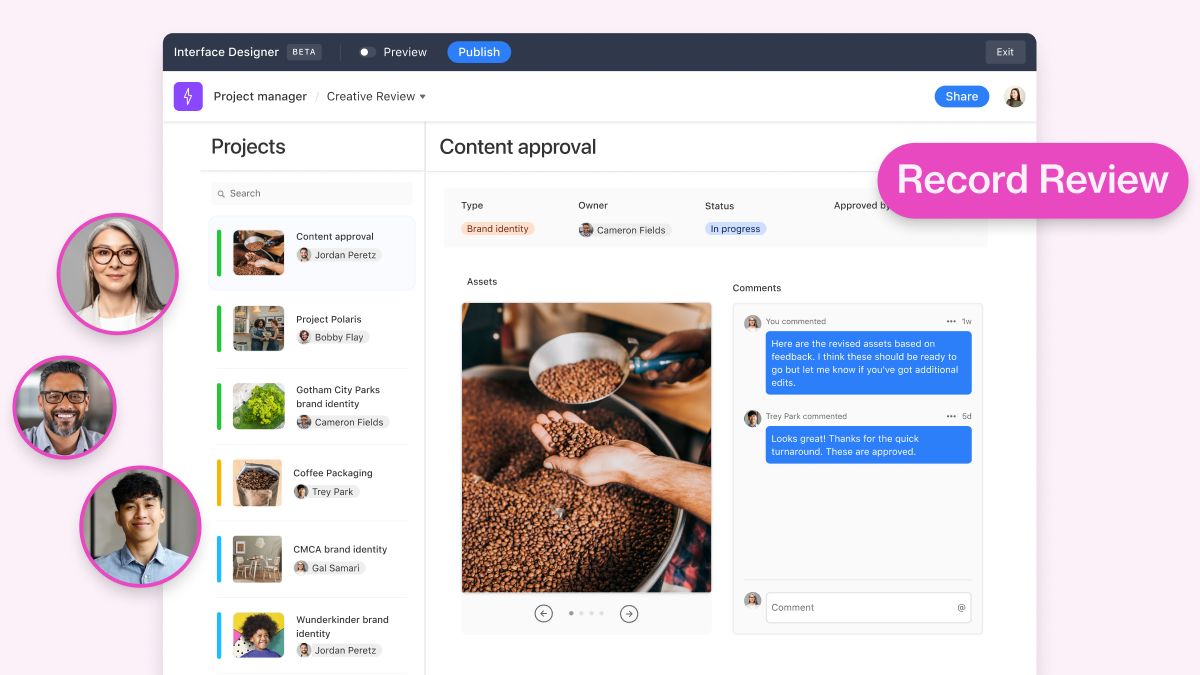 Relume Library. A large and high-quality collection of blocks and elements for building websites and landing pages on Webflow. Excellent implementation — you just copy the block to the clipboard and paste it to the right place in Webflow. It costs from $ 19 per month, but there is a 14-day trial.
Webflow at its conference announced the functionality of paid subscriptions, the design of complex logic of site behavior and a number of other pleasant improvements. If you still ignore this tool, it is very wrong. It is worth having in your arsenal.
Moko App. Cloud service for editing Lottie and SVG animations and their subsequent integration into prototypes and products directly from the cloud.
Eraser. A new virtual whiteboard with collaboration support. Does not require registration. There is a library of blanks.
Design tool performance signatures. How much Figma, Sketch, Adobe XD, Illustrator, Photoshop and Affinity Designer load the processor, memory and video card of the computer.
🗂 Free files
Figma cryptopanks-avatar generator.
🅰️ Fonts
Rainer 1.0. A narrow accidental grotesque with a high waist. Rudiger, its author, started working on the font back in 2014, and now he has reached the release on Futura Fonts. There are 6 saturation variants in the family, the outlines are straight and with a reverse slope. That is, 12 fonts in total. The license costs from $360, according to the outlines is not for sale.
Marcovaldo. An antique family designed as an extension and addition to the Calvino antique family from Zetafonts. Heavy, dense font with wedge-shaped strokes and pronounced accidental character. One font, licenses from €39, there is a free trial.
🍪 A desert for you
21 Reflections of Dostoevsky in Pop Culture. A project of Embassy agency dedicated to the 200th anniversary of Dostoevsky's birth. The site tells about mentions and references to the great writer in modern popular culture.
The coolest signboard (and navigation system) for Kunsthalle Prague, an exhibition space in the Czech capital.
Carly Glowinski makes "canned sunsets" — beautiful landscapes from gradients of colored sand in cans.
We'd soooo much appreciate if you share this newsletter to your colleagues on any of your social media❤️