Issue 14: How to sell a hack for $20bn
Adobe acquires Figma; The 6 levels of UX maturity; Neuroart online archive; 3500+ Apple emojis in high resolution and so much more!
Hello, dear readers! 👋
In this issue, among other things:
Adobe acquires Figma
Key principles and approaches that help build good products
The 6 levels of UX maturity
How to implement favicons for dark and light themes
Neuroart online archive
Prompt-hints marketplace
Big update of Maxon products
Desktop version of CapCut
3500+ Apple emojis in high resolution
Quotes from "Inspired: How to create tech products customers love" book by Marty Cagan
Enjoy reading!
📌 This is worth noting
Concise and accurate visualization of the principles, laws and methods of the Visualize Value project.
As part of the Visualize Value project, "Visualize Value", Jack Butcher selects visual metaphors as accurately as possible to express the essence of philosophical ideas, mental models, methods of development in business and profession, quotes from great thinkers.
📚 Book quotes
In this issue, I want to draw your attention to Marty Cagan's book "Inspired: How to Create Tech Products Customers Love". He talks about the impact good product managers can make (primarily in tech companies), and how many companies get this role wrong. How it's important for you as a product manager to be the evangelist of the product for the team:
Behind every great product there is someone.
We need teams of missionaries, not teams of mercenaries.
It doesn't matter how good your engineering team is if they are not given something worthwhile to build.
Software projects can be thought of as having two distinct stages: figuring out what to build (build the right product), and building it (building the product right). The first stage is dominated by product discovery, and the second stage is all about execution.
Keep the focus on minimal product. More on this later, but your job as product manager is not to define the ultimate product, it's to define the smallest possible product that will meet your goals.
Further, your industry is constantly moving, and we must create products for where the market will be tomorrow, not where it was yesterday.
Product management is about insights and judgment, both of which require a sharp mind. Hard work is also necessary, but for this job, it is not sufficient.
Winning products come from the deep understanding of the user's needs combined with an equally deep understanding of what's just now possible.
The little secret in product is that engineers are typically the best single source of innovation; yet, they are not even invited to the party in this process.
Is my product compelling to our target customer? Have we made this product as easy to use as humanly possible? Will this product succeed against the competition? Not today's competition, but the competition that will be in the market when we ship? Do I know customers who will really buy this product? Not the product I wish we were going to build, but what we're really going to build? Is my product truly differentiated? Can I explain the differentiation to a company executive in two minutes? To a smart customer in one minute? To an industry analyst in 30 seconds?
Finally, it's all about solving problems, not implementing features. Conventional product roadmaps are all about output. Strong teams know it's not only about implementing a solution. They must ensure that solution solves the underlying problem. It's about business results.
Historically, in the vast majority of innovations in our industry, the customers had no idea that what they now love was even a possibility.
🗞 News and articles
A selection of 10 articles about the key principles and approaches that help build good and useful products. It is framed in the form of a manifesto, which you can subscribe to. At the time of publication, it was signed by 1,600 people.
The 6 Levels of UX Maturity. Continuation of the NN/g series of articles about the UX maturity of organizations.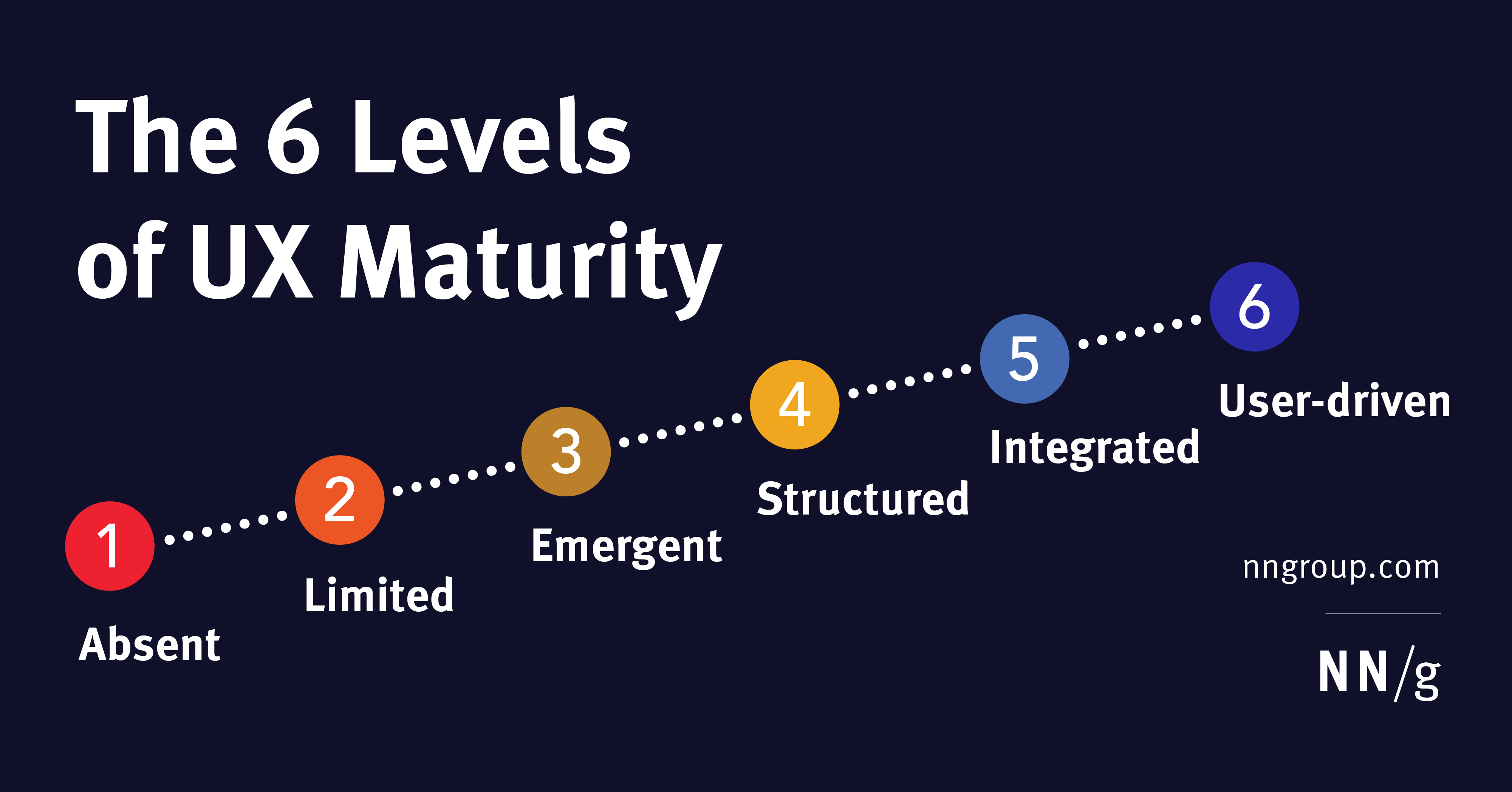 7 overused logo letterforms to let go of
Nick Levesque described seven typical visual moves in font logos that have already become cliches and which he recommends avoiding. I have collected them all in one picture.
Tobias van Schneider wrote a short note with tips on overcoming insecurities and typical complexes for novice designers. For example:
If it seems to you that your projects look like hack work, you are on the right track
If you want to get better as a designer, don't study design books. Study art. Study cars, watches, philosophy, movies, science fiction, music, people. Explore the world
If it seems to you that everyone in the room is talking nonsense, don't you think
If you hate everything you've ever created, congratulations — you're a designer
⚡️ Briefly
Adobe has acquired an online service for designers Figma for $20 billion. Despite the purchase, Adobe stands for the autonomous operation of Figma, and its co-founder Dylan Field will remain CEO of the company. The deal should be closed in 2023 after obtaining the necessary permits.
Official Adobe and Figma press releases. Expectations of other stakeholders and users. A selection of the best analogs of Figma (just in case):
This post is for paying subscribers only
Already have an account? Sign in.