Issue 22: Designing with emojis without any formulas
What is a tangable UI; What is AR calibration and how to show it correctly; How to write error texts in the interface and so much more!
Hello, dear readers! 👋
In this issue, among other things:
What is a tangable UI
Why the design process is a series of surprises
What is AR calibration and how to show it correctly
Research on the benefits of emojis in texts
How to turn complex tasks into simple ones
How to write error texts in the interface
Detailed guide on Stable Diffusion
Free icons, 3D illustrations and mockups
Quotes from "The Art of Creative Thinking" book by Rod Judkins
Enjoy reading!
📚 Book quotes
This week I read Rod Judkins' book "The Art of Creative Thinking" Here are some tips and stories that I found interesting.
Creativity isn't a switch that's flicked on or off; it's a way of seeing, engaging and responding to the world around you.
At school, creativity was suppressed and crushed. It was something that teachers and authorities actually feared. They regarded it as dangerous, something they couldn't control. They steered students away from it in the same way they steered them away from drugs, burglary or gambling. At art college I found the opposite. The spirit was one in which mistakes were good. Where you could try and fail. There was no emphasis on getting it 'right'. All around me were people experimenting for the sheer hell of it, doing things that made no sense – or rather doing things because they made no sense.
It is by doubting that we come to investigate, and by investigating that we discover new ideas. Doubt everyone and everything all the time – especially yourself.
Everyone needs to analyse and understand what makes them tick, like taking a clock apart to discover how it works. Self-knowledge will help you to understand what you have to offer that's special.
To be a successful person you often have to create a strong foundation with the bricks others throw at you.
Doubt is a key to unlocking new ideas. Einstein doubted Newton. Picasso doubted Michelangelo. Beethoven doubted Mozart. That's why they moved things forward.
We all come under pressure from our employers, family or friends to compromise, but to make something unique, to do something extraordinary, often requires that you refuse to compromise your ideals. You have no responsibility to live up to others' expectations, but you do have a responsibility to live up to your own expectations.
Power comes not from knowledge kept,' said Gates, 'but from knowledge shared.' But don't sit around waiting for your boss – if your company isn't doing this already, don't wait, start it up for them. Sharing your knowledge creates synergy: you'll get more out than you put in. 'If you have knowledge, let others light their candles in it.' Margaret Fuller Feeling competitive rather than collaborative? Meet some of history's great creative rivals here.
To be true to an idea, you have to value expression over perfection, vitality over finish, movement over the static, and form over function. Put your personality before practicality and your individuality into everything. Ironing out impracticalities irons out what is unique.
Certainty is a convenient and easy way out of our discomfort. It is the mind's equivalent of fast food - to satisfy our hunger for answers with minimal effort.
To flourish in any field of activity you need to gain a deep understanding of it.
The creative drive on with the projects that matter to them. If they feel what they're doing is of real significance they devote all their energy and time to it. Doing what matters is what matters.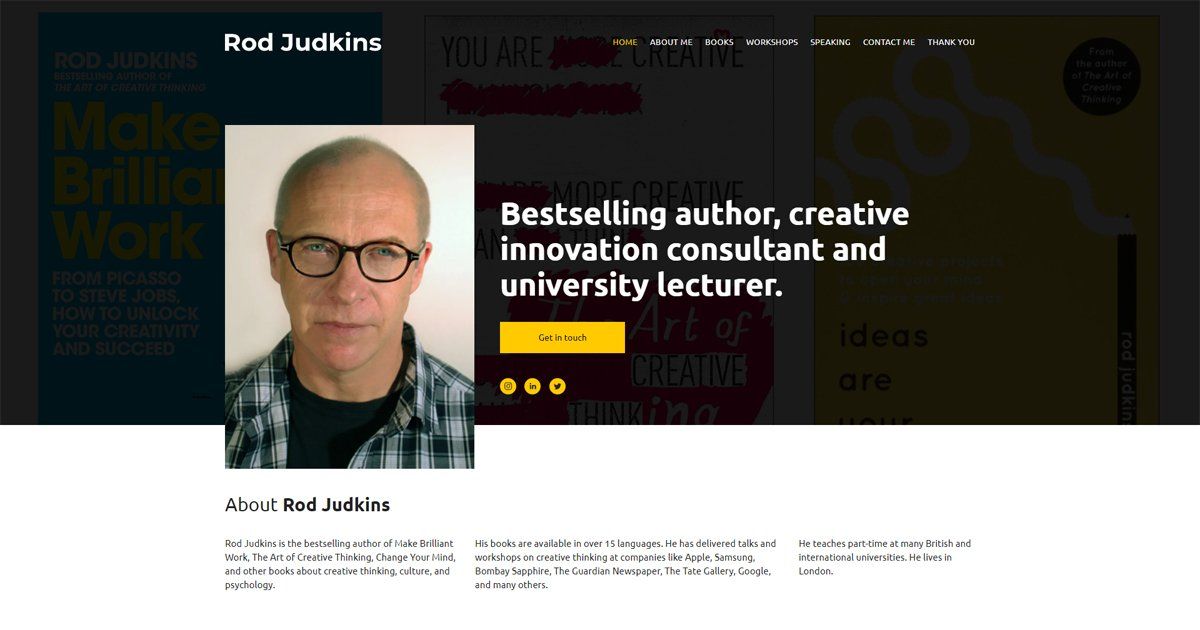 🗞 News and articles
Information Architects has prepared a useful practical article on the use of emojis in interfaces and emails. They write about whether emojis are useful for SEO, how they affect clicks in emails and much more. There are a lot of useful statistics, research and tips inside.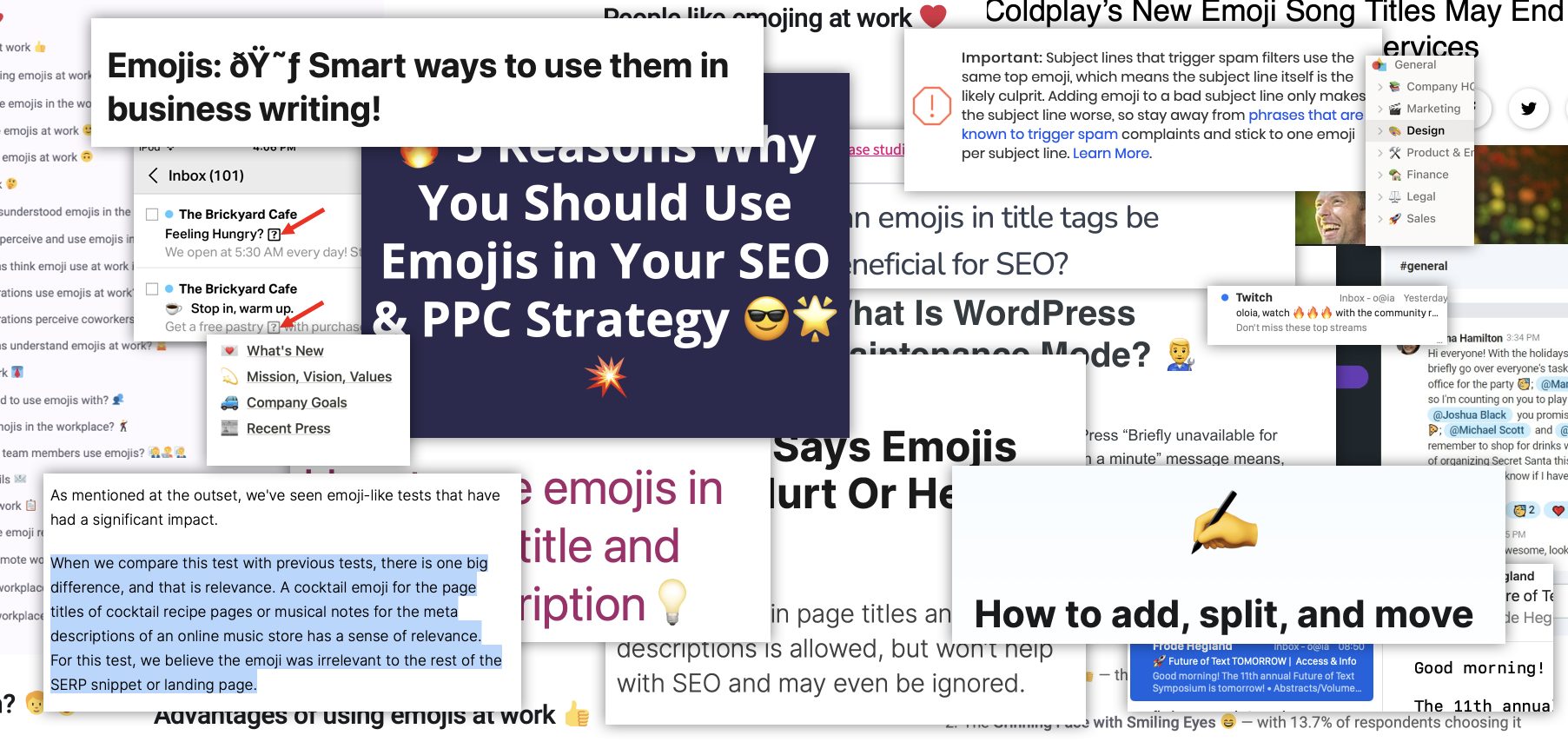 When life gives you lemons, write better error messages
Jenny Nadler talks about how the Wix team rewrote thousands of texts about errors in the product in just a month, and also advises how best to write such messages.
How to write a good error message:
Explain in very clear language what happened and why. If it's a user error, then point it out, and if it's a technical reason, then say so
Add confidence to the user. For example, if the data is saved after the error, then tell me about it
Don't apologize too much, but use an empathetic tone
Help ещ fix the error. For example, add a link to the instructions
Give the opportunity to contact support in case the problem is not solved
Design is not a formula, it's an odyssey: replacing the Double Diamond
Ryan Ford examines the Double Diamond mental model and the concept of "design thinking", and then explains why these models create only the illusion of structure. According to his theory, the design process is not a rigid linear system, but a complex path with a series of discoveries and mistakes.
Ryan also offers his own framework, which he called a "Design Odyssey." It refers to Homer's Odyssey and is based on the idea that there are always difficulties and unexpected twists in the process that force you to adapt.
Augmented-Reality Calibration in Mobile Apps: 10 Guidelines
NNGroup was told about what augmented reality calibration is, what it is, why it is needed and how to implement it correctly in the interface.
AR calibration is combining real—world input data with virtual objects.
9 tips from the article:
Show the user instructions and break them down into simple, clear steps
Instructions should be descriptive and unambiguous. Icons alone are not enough. If necessary, show examples
Give the user enough time to figure out the instructions, and don't hide them right away
Instructions should be contrasting and noticeable on any background. If necessary, use substrates
Illustrations and icons should exactly complement the text instructions, and not contradict them
If the device needs to be at a distance, then use sound prompts
Show the status of the process so that the user understands whether he is following the instructions correctly. Use clear and understandable statuses
Add an AR object to the user's field of view. If the object is not visible, then tell me how to find it
Report errors and suggest how to fix them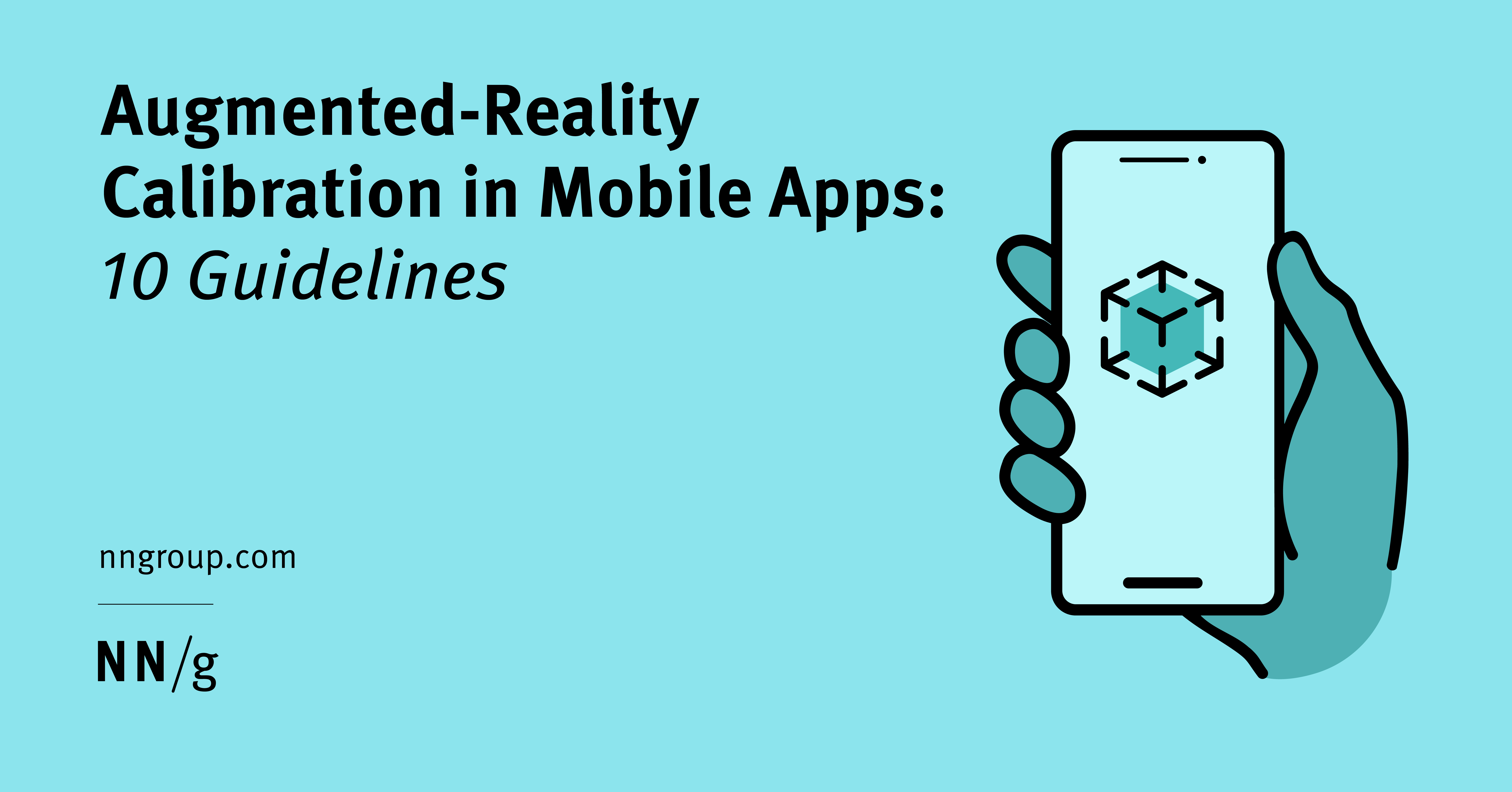 What are tangible user interfaces (TUIs), and how do they enhance UX?
Aesha Panchal writes about what a material interface is, what are its advantages over a graphical interface, as well as the benefits of combining physical and digital interaction.
TUI (Tangible User Interface) is a form of human—computer interaction based on physical manipulation of an object. Such an interface can be implemented not only with a screen, but also with any physical object that can be touched, heard or seen. A classic example is a computer mouse.
Advantages of TUI:
In some cases, technology and people speak different languages. Using material interfaces, it is possible to bridge this gap
The material interface can be used by a wider audience than the graphical one. It can make technologies more accessible to those who do not have much experience using them, or for people with disabilities.
The digital age isolates a person from the real world. Physical interfaces can shorten this virtual distance
In some cases, physical interfaces can reduce cognitive load and make the user experience more fun and faster.
⚡️ Briefly
Psychology for UX: Study Guide. NNGroup has made a basic collection of materials about the principles of human psychology and how they relate to UX design.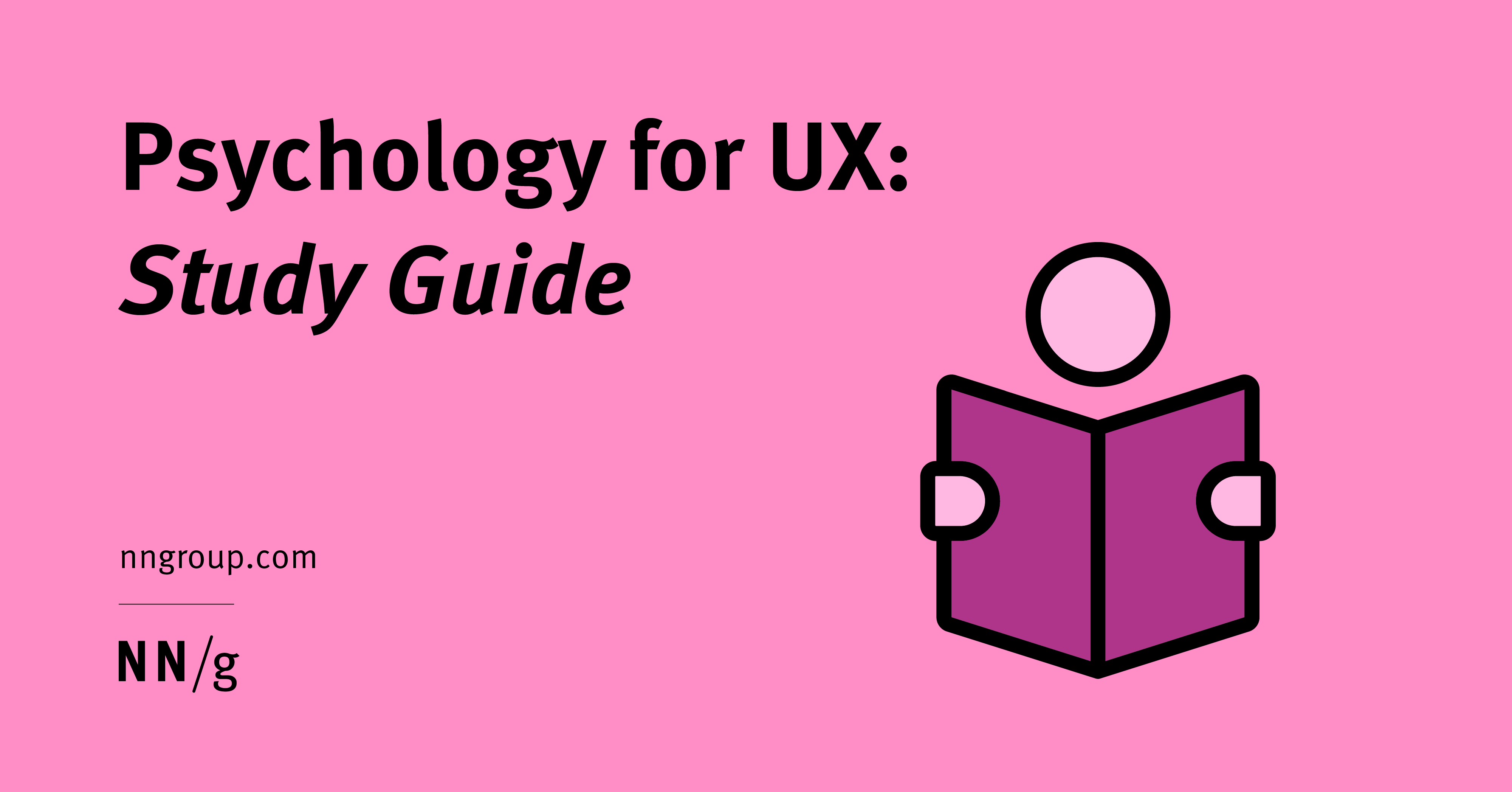 NNGroup tells you how to properly explore user path diagrams obtained from site analytics.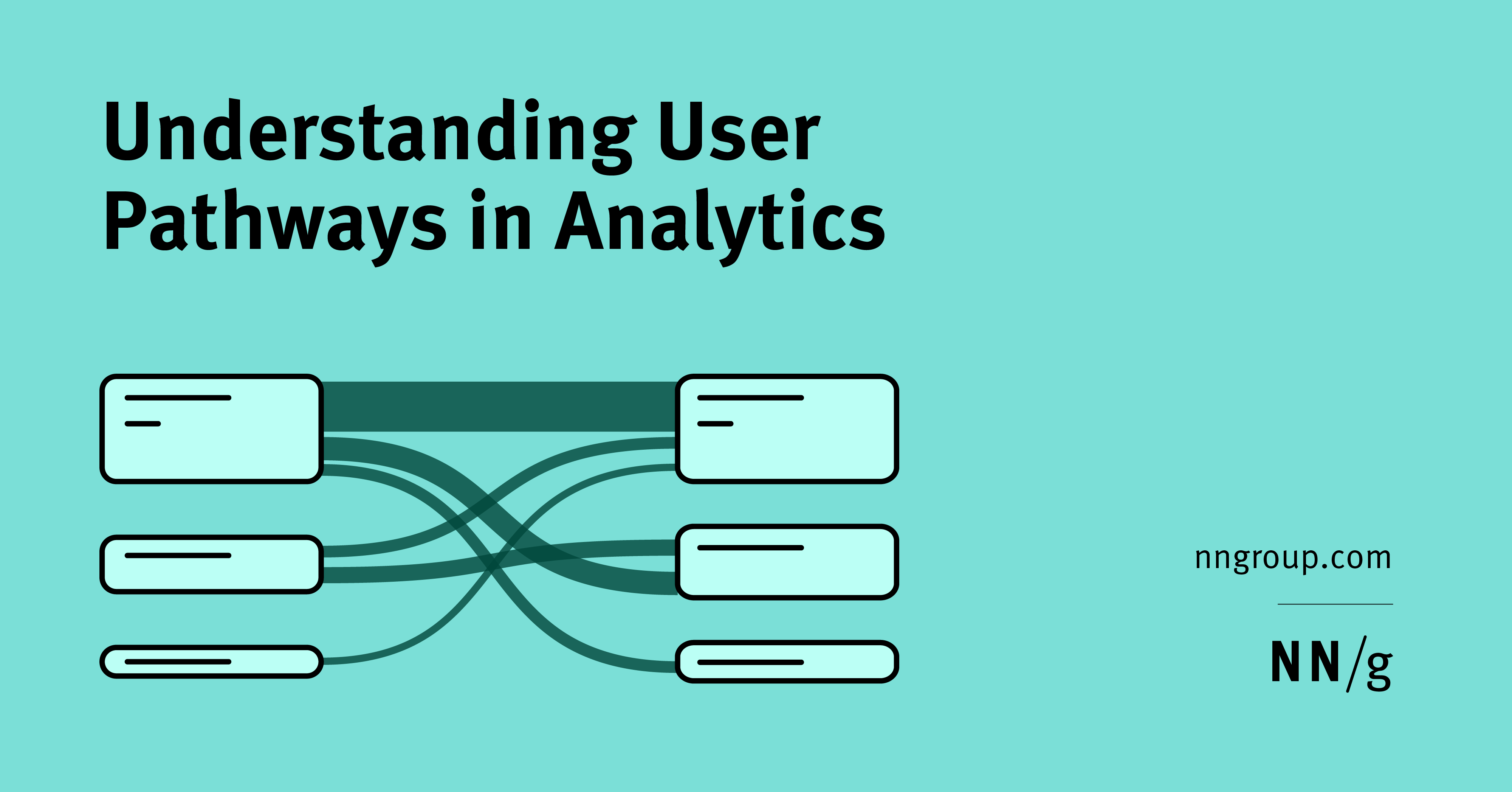 Universal Principles of UX. Anton Repponen and Irene Pereira have announced a book about the universal principles of UX, which will be released in 2023. At the time of publication, a pre-order and a small PDF teaser with 11 spreads are available. The pre—order price is $40.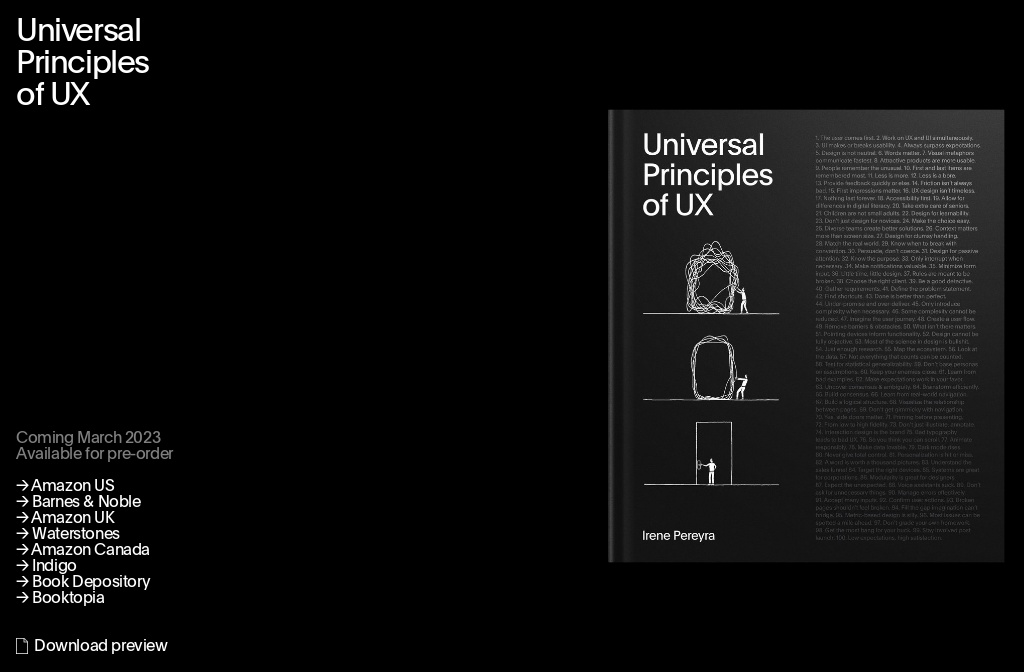 A detailed guide on Stable Diffusion for owners of AMD graphics cards. There is also a web version that works faster than the local one.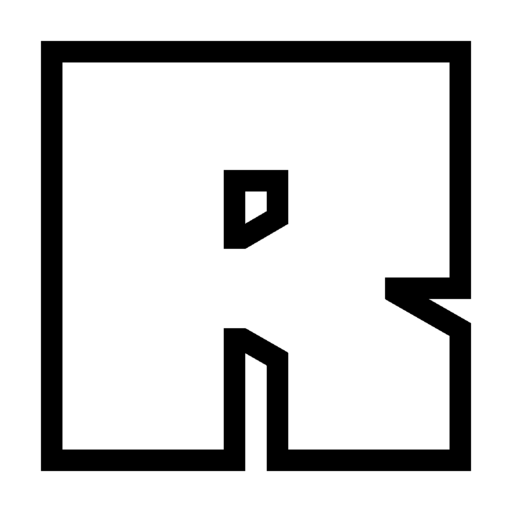 Try hard not to solve hard problems. David Heinemeier writes about how to rethink the value of work and why it is important to turn complex tasks into simple ones.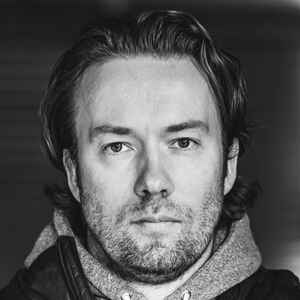 New technologies
Podcast.ai. A weekly podcast that is written and voiced entirely using AI. Listeners can suggest topics and even guests for new releases. You can "invite" even those who are no longer alive. At the time of publication, Joe Rogan's podcast with Steve Jobs is out.
🧘 Inspiration
Branding
Experimental identity of the Brouillon bar with decorative typography, masks in the form of an application and a laconic craft look.
This post is for paying subscribers only
Already have an account? Sign in.