Issue 36: How to figure out the problem and not go cuckoo
5 levels of maturity of design systems; Tips for product designers from the height of 20 years of experience; How to create promts for Midjourney using ChatGPT and so much more!
Hello, dear readers! 👋
In this issue, among other things:
Tips for product designers from the height of 20 years of experience
How to create illustrations in a given style using Stable Diffusion
How to choose the right type of data visualization
5 levels of maturity of design systems
What is ChatGPT better for?
How to create promts for Midjourney using ChatGPT
Precise methods of optical alignment of figures
How to create a set of favicons correctly in 2023
Online library of useful resources on the topic of AI
Quotes from "Steal Like An Artist" book by Austin Kleon
Enjoy reading!
📚 Book quotes
Today I share the most interesting quotes from Austin Kleon's book "Steal Like An Artist". I hope they will help you decide whether the book is worth your attention:
Draw the art you want to see, start the business you want to run, play the music you want to hear, write the books you want to read, build the products you want to use – do the work you want to see done.
If you ever find that you're the most talented person in the room, you need to find another room.
You are, in fact, a mashup of what you choose to let into your life.
You don't get to pick your family, but you can pick your teachers and you can pick your friends and you can pick the music you listen to and you can pick the books you read and you can pick the movies you see. You are, in fact, a mashup of what you choose to let into your life. You are the sum of your influences. The German writer Goethe said, "We are shaped and fashioned by what we love.
Be curious about the world in which you live. Look things up. Chase down every reference. Go deeper than anybody else--that's how you'll get ahead.
Creative people need time to just sit around and do nothing.
The artist is a collector. Not a hoarder, mind you, there's a difference: Hoarders collect indiscriminately, artists collect selectively. They only collect things that they really love.
You don't want to look like your heroes, you want to see like your heroes.
Not everybody will get it. People will misinterpret you and what you do. They might even call you names. So get comfortable with being misunderstood, disparaged, or ignored -- the trick is to be too busy doing your work to care.
Always be reading. Go to the library. There's magic in being surrounded by books. Get lost in the stacks. Read bibliographies. It's not the book you start with, it's the book that book leads you to. Collect books, even if you don't plan on reading them right away. Filmmaker John Waters has said, "Nothing is more important than an unread library." Don't worry about doing research. Just search.
Your brain gets too comfortable in your everyday surroundings. You need to make it uncomfortable. You need to spend some time in another land, among people that do things differently than you. Travel makes the world look new, and when the world looks new, our brains work harder.
Start copying what you love. Copy copy copy copy. At the end of the copy you will find your self.
Google everything. I mean everything. Google your dreams, Google your problems. Don't ask a question before you Google it. You'll either find the answer or you'll come up with a better question.
Your job is to collect good ideas. The more good ideas you collect, the more you can choose from to be influenced by.
When people give you advice, they're really just talking to themselves in the past.
🗞 News and articles
The musings of a designer on what he loves about design and what he's learned along the way
Fabricio Teixeira reflects on his almost 20 years of experience in the field of digital product design and shares the lessons learned.
The main tips from the article:
Start creating a product with a strong conceptual model. Such products are more likely to remain intact as new features are added.
Find a unique feature of your product and put a strong emphasis on it. This is how things are created that people will remember
Don't be afraid to test crazy non-working ideas. When one of these ideas works, it will be like magic
Take breaks. The best ideas will come to you when you are jogging, making coffee or at any other time when your brain is not busy with work
Learn to notice the excess in your design. Combine similar elements to get closer to simplicity
Do not try to show all the functionality of the design at once, but reveal it gradually, depending on the context
Perfection is achieved not when there is nothing to add, but when there is nothing to remove
Remember the benefits. A product can be incredibly easy to use, but if it's useless to people, it's worthless.
Editing matters. The right words can replace several user interface elements and make your design even easier.
Learn to explain why the design looks this way and not otherwise. This is one of the most important skills of a designer
When you present your work, describe not beautiful pictures on the screen, but how your product will help users or businesses
Be consistent is the most important technical skill for a digital product designer
Be attentive to details, even if others say it's not important
Knowing the rules is important, but it is even more important to be able to break them. At the same time, explain to yourself why you decided not to follow the rules so that you have a valid and rational argument.
The designer's work does not end when the whole design is designed. During the launch process, there will be changes that you need to be able to work with
Do not ask for a place at the negotiating table just like that, but do something valuable so that next time you will not be forgotten to invite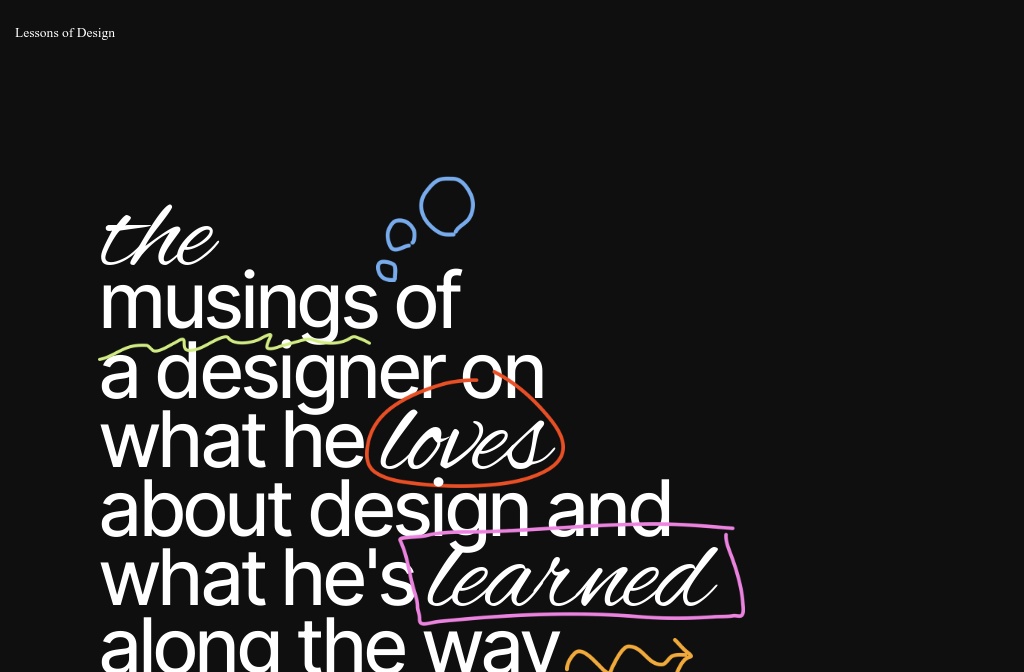 Derek Boman talks about 5 levels of maturity of design systems, which are inspired by the Invision team's maturity model, and also shares his experience working on a design system and advises how to properly build interaction between those who develop a design system and those who will use it. He also says that the creation of a design system should be considered not as a project, but as the launch and scaling of a product.
5 levels of maturity of design systems:
Creating a basic style and interaction guide: color, typography, spacing, UI elements
Other UI practices: accessibility, design for different devices, brand values
Collaboration of designers and developers on reusable components, integration between the tools of designers and developers
Revision of previously started work and continuous improvement, as well as the creation of documentation and the implementation of the created components in the work
Creation of a special team to support the design system
Key tips from the article:
Design systems are a complex product, so it is important to be ready for long-term work
It is important to choose the right people in the team so that they are ready to work together to achieve a common goal
Treat a design system as a product that has customers, a team that creates it, and a roadmap with a clear development plan
Hold meetings with future users of the design system to determine in advance what your components will look like
Convince the remaining team members that your design system is beneficial, and not just another project
A Guide To Getting Data Visualization Right
Sarah Dholakia talked about how to choose the right type of data visualization and considered real-world examples. It suggests taking into account parameters such as the message you want to convey, the purpose of the visualization, the audience, as well as the type and amount of data. The article also provides an overview of four types of visualization: comparison, composition, distribution and relationship, and lists the different types of diagrams that are suitable for each category.
Sarah also attached a lot of useful links to the article, among which there is a catalog of diagrams, tips on choosing the right visualization, recommendations on font selection, resources for inspiration and much more.
As a bonus to the article, we recommend several catalogs and cheat sheets on data visualization types:
Catalog of data visualization types of the Copenhagen infographics agency Ferdio. Each of the 160 types has a description and examples of high-quality implementation
Data to Viz. A visual guide in the form of a decision tree for choosing the appropriate type of visualization depending on the data. You can download and print a poster on your wall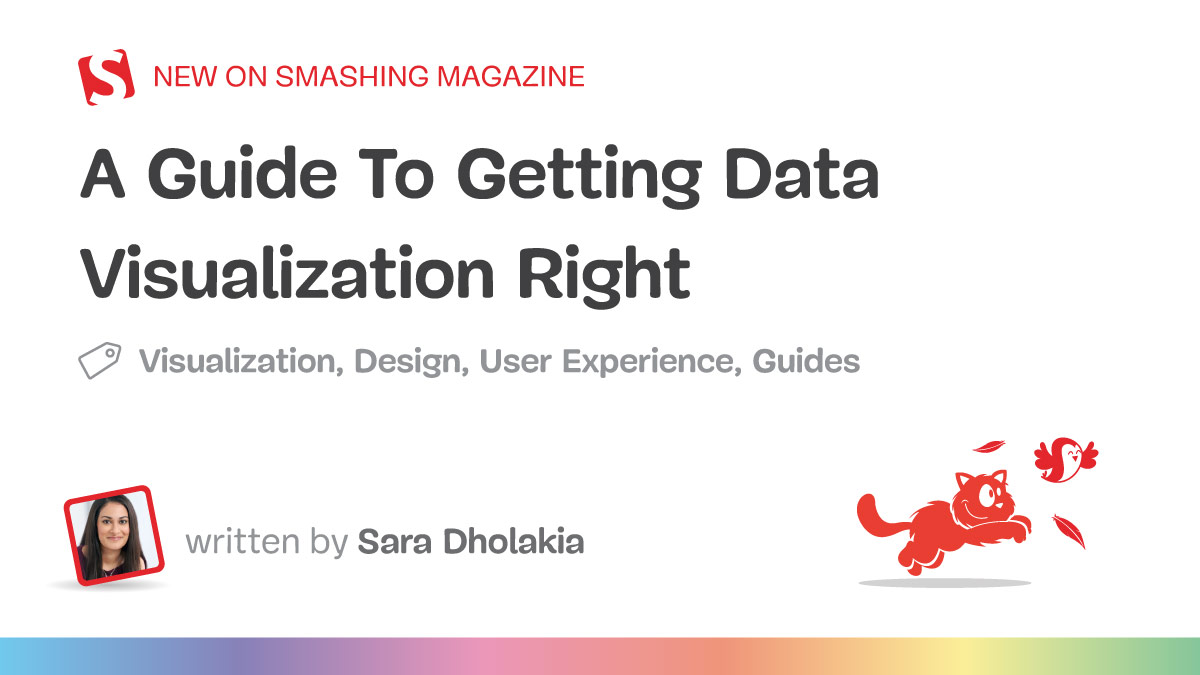 Can AI generate illustrations in a custom style?
The guys from De Voorhoede studio tried to create illustrations in their own style using Stable Diffusion and told what happened. The author of the article talks about two ways to train a neural network — embedding and hypernetwork, and also discusses whether it is possible to replace an illustrator with a neural network. The article also contains the opinions of illustrators working in the studio.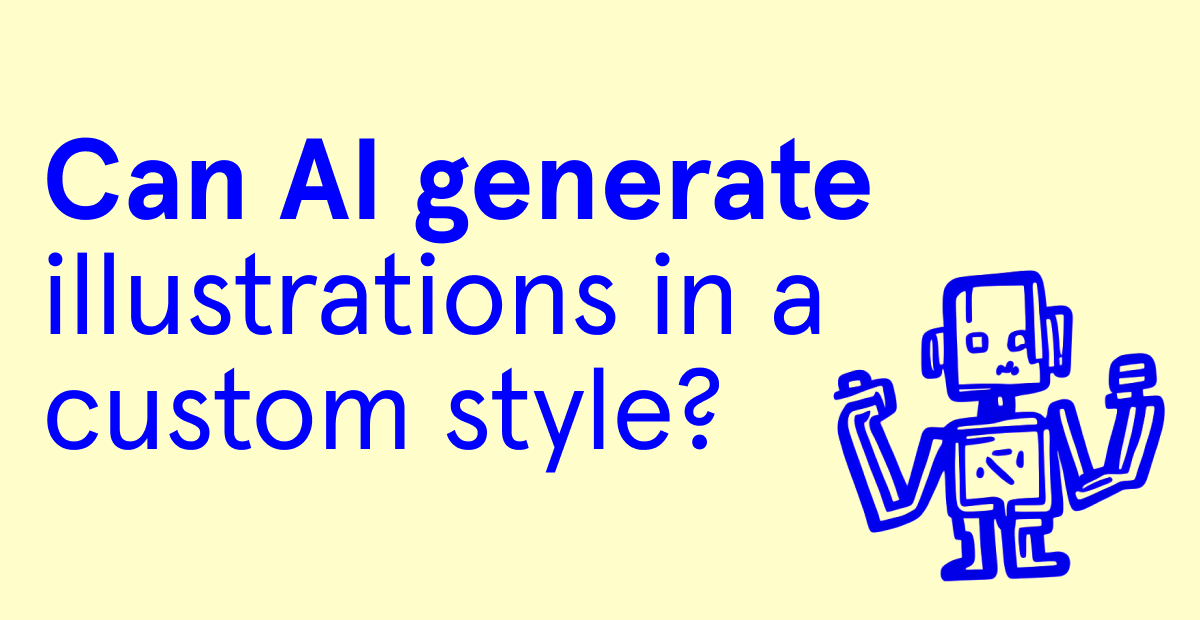 ⚡️ Briefly
A note with examples of exact methods of optical alignment of figures relative to each other. For example, to make a square and a circle have the same visual weight, you can equalize their area by increasing the diameter of the circle to 112.84% of the height of the square.
ChatGPT is better used for playacting than playing at finding facts. Jonathan May explains how to use ChatGPT correctly, and why it is suitable for improvisation, but not suitable for finding accurate factual information.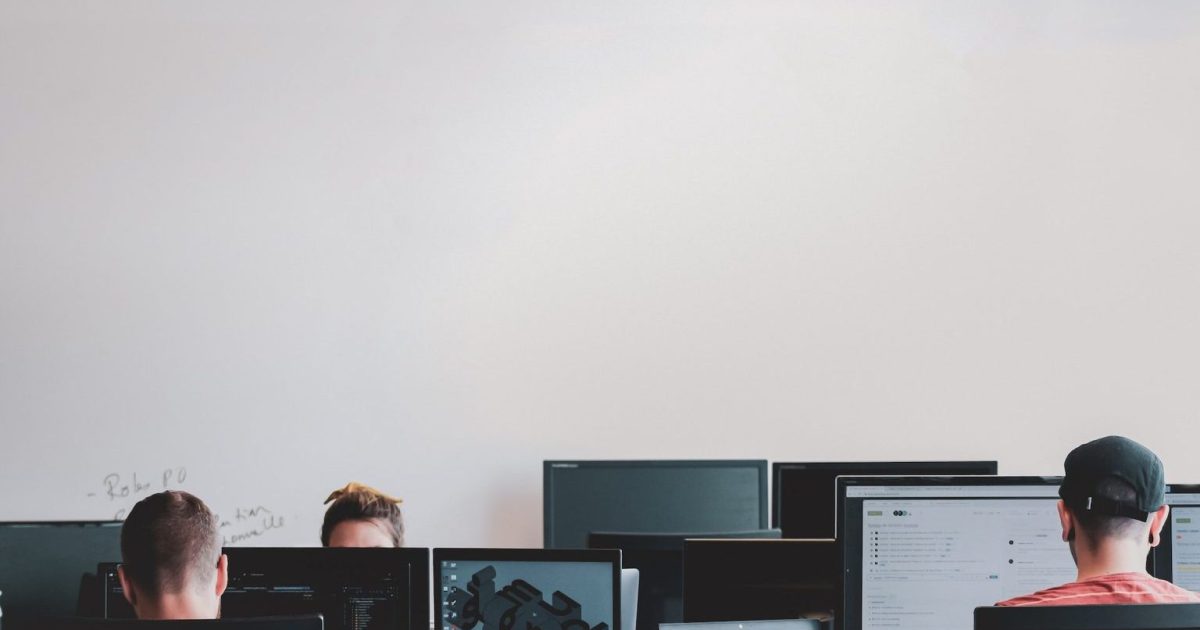 This post is for paying subscribers only
Already have an account? Sign in.