Issue 38: High-quality feedbacks from the humanoid robots
Design industry in the era of AI development; Why sketching by hand is still important; Overview of trends from Depositphotos and so much more!
Hello, dear readers! 👋
In this issue, among other things:
Design industry in the era of AI development
Is it possible to use AI to create design systems
The psychology of pricing on the example of the Netflix case
Why sketching by hand is still important
How to get high-quality feedback from the customer
How to improve your portfolio
Overview of trends from Depositphotos
How to create a personal AI assistant on GPT
How to properly sort Figma files according to Figma designer
Quotes from "It Doesn't Have to Be Crazy at Work" book by Jason Fried and David Heinemeier Hensson
Enjoy reading!
📚 Book quotes
This week I suggest you a book by Jason Fried and David Heinemeier Hensson, "It Doesn't Have to Be Crazy at Work" Review the quotes and decide whether to read it entirely:
A great work ethic isn't about working whenever you're called upon. It's about doing what you say you're going to do, putting in a fair day's work, respecting the work, respecting the customer, respecting coworkers, not wasting time, not creating unnecessary work for other people, and not being a bottleneck. Work ethic is about being a fundamentally good person that others can count on and enjoy working with.
Time-management hacks, life hacks, sleep hacks, work hacks. These all reflect an obsession with trying to squeeze more time out of the day, but rearranging your daily patterns to find more time for work isn't the problem. Too much shit to do is the problem.
Sustained exhaustion is not a badge of honor, it's a mark of stupidity.
Respect the work that you've never done before.
Good decisions don't so much need consensus as they need commitment.
Any conversation with more than three people is typically a conversation with too many people.
Walk into a library anywhere in the world and you'll notice the same thing: It's quiet and calm. Everyone knows how to behave in a library. In fact, few things transcend cultures like library behavior. It's a place where people go to read, think, study, focus, and work. And the hushed, respectful environment reflects that. Isn't that what an office should be?
What's worse is that long hours, excessive busyness, and lack of sleep have become a badge of honor for many people these days. Sustained exhaustion is not a badge of honor, it's a mark of stupidity
Whenever executives talk about how their company is really like a big ol' family, beware. They're usually not referring to how the company is going to protect you no matter what or love you unconditionally. You know, like healthy families would. Their motive is rather more likely to be a unidirectional form of sacrifice: yours.
It might seem perverse, but the CEO is usually the last to know. With great power comes great ignorance.
The answer is not more hours, it's less bullshit.
Once every year we review market rates and issue raises automatically. Our target is to pay everyone at the company at the top 10 percent of the market regardless of their role. So whether you work in customer support or ops or programming or design, you'll be paid in the top 10 percent for that position.
No is easier to do, yes is easier to say. No is no to one thing. Yes is no to a thousand things. No is a precision instrument, a surgeon's scalpel, a laser beam focused on one point. Yes is a blunt object, a club, a fisherman's net that catches everything indiscriminately. No is specific. Yes is general.
If you want to know the truth about what you've built, you have to ship it. You can test, you can brainstorm, you can argue, you can survey, but only shipping will tell you whether you're going to sink or swim.
🗞 News and articles
Darren Yeo discusses the importance of hand sketching in design, citing examples of famous designers such as Toshiyuki Kita and Frank Gehry. He says that new AI tools save designers from manual sketching and thereby deprive their own imagination, and also suggests spending more time searching for ideas with the help of sketches before moving on to further design.
How AI Technology Will Transform Design
Nick Babich and Gleb Kuznetsov talk about the current state of the design industry in the era of artificial intelligence development, answer common questions from designers about AI tools, and also give practical advice that will help you get the most out of their use.
In particular, the authors say the following about AI technologies:
AI will not replace designers, but will give them a huge boost in productivity. They will make the process more efficient, complement the potential of a person and become a natural extension of the team.
They have the potential to become not only tools for designers and artists, but also intuitive tools for anyone who wants to express their ideas
Now what AI does is devoid of a "human touch", but in the future there will be tools that will give designers more control over the process and the result
How Designers Should Ask For (And Receive) High-Quality Feedback
Andy Budd talked about how a designer can receive high-quality feedback from a customer and how to present his work correctly.
Tips from the article:
During the presentation, do not use vague formulations, but specific arguments. Tell us what problems the new design will help solve and how you are going to check it
If you need feedback, then clearly indicate on which points it is required. If you think there may be controversial issues in the design, mark them in advance
If you do not need feedback at any of the stages, then say so directly. Often novice designers ask for an opinion, counting only on praise, but after receiving criticism in response, they get upset
Remember that good feedback will help you grow and become an experienced designer
If you notice a problem in the design, then report it. If the receiving party sees that you were right, then next time they will listen to you
Show the work at an early stage to get feedback in advance. This way you can make edits with minimal losses.
Team, project, and file organization
Luis Ouriach spoke in detail about how to correctly use Figma in terms of organizing projects, files and accesses to them. Applying the article in practice will help improve the processes in the team.
For example, the author suggests such approaches to the organization of teams:
By business lines. Suitable for umbrella companies where designers are responsible for certain products
By platforms. Suitable for independent teams working on products for specific operating systems
By initiatives. Suitable for product teams grouped by Agile epics
By product lines. Suitable for teams that develop different functions within a single product
Project organization options:
According to the components of the product. For example, account, shopping cart, home, product lists. The option is best suited for web applications or products
By functionality (features) or production stage. An organization based on the state of production is best suited for teams that need visibility of what is "alive" and what is not
According to the stage of the design process. Suitable for teams, such as agencies, which have discussion and coordination sessions with customers or stakeholders
In the final part, Louis gave general advice related to the structure of files, covers, naming layers and variables, versioning.
A free masterclass in pricing psychology
Peter Ramsey talked about how the psychology of pricing works and how users make their choice from several price segments.
According to research, people tend to look for the optimal price-quality ratio, choosing an average between cheap and expensive. He also spoke about such phenomena as the decoy effect, the illusion of labor and Hicks' law, and how companies can manipulate user choices by deliberately distorting the value of services.
As an example, he analyzed in detail the real case of Netflix. The company introduced the fourth super-cheap tariff with "Basic with adverts" advertising, and the share of premium subscriptions fell due to the fact that users began to buy the second most expensive tariff - Basic more often. To get rid of this effect, the Basic tariff was removed from the comparison table, leaving only Basic with adverts, Standart and Premium. This decision helped to return the share of expensive tariffs.
Design systems in the time of AI
Brad Frost talks about design automation, what potential artificial intelligence has in this area and how to remain competitive in the era of AI development.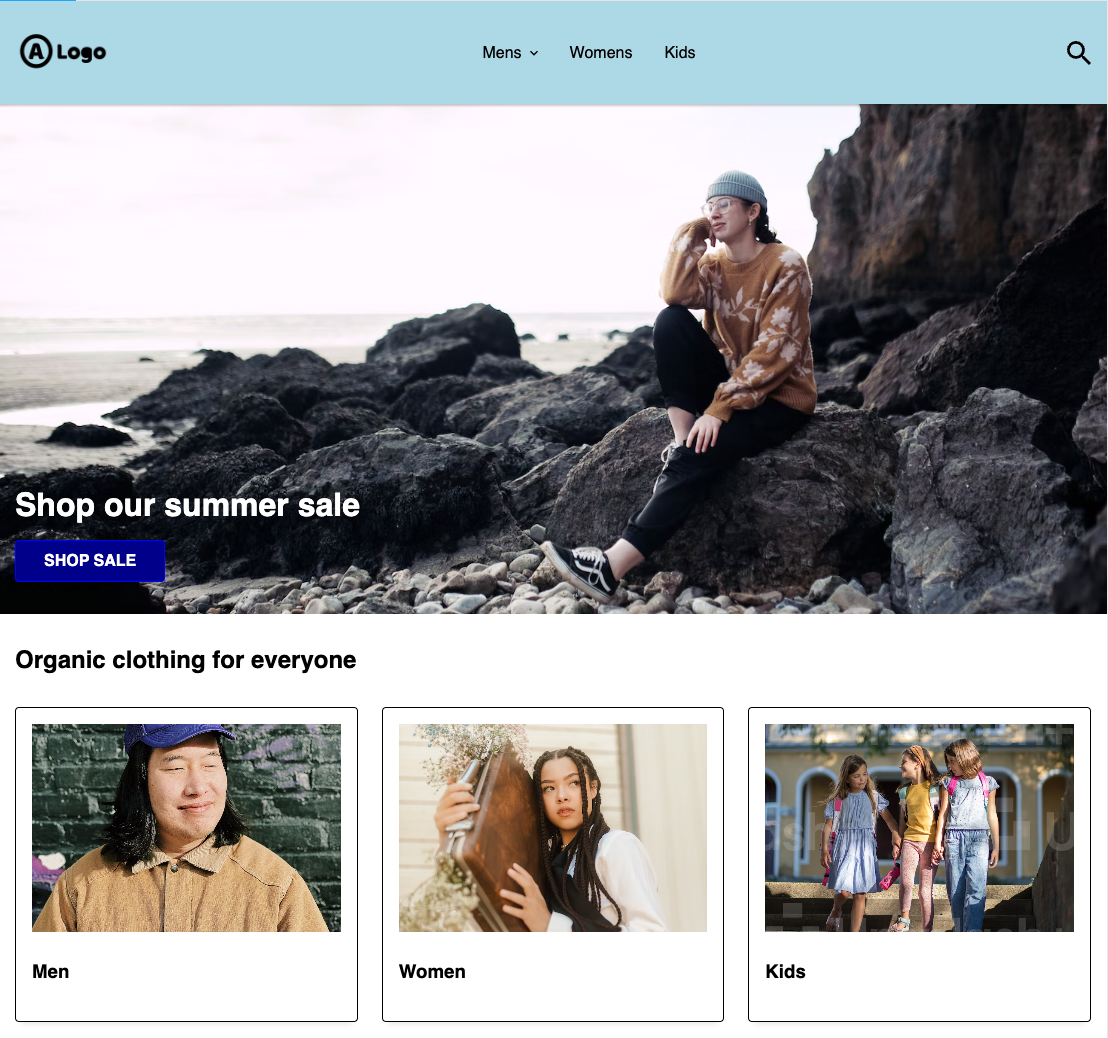 ⚡️ Briefly
13 tips on how to boost your design portfolio: insights from analyzing 300 portfolios
Depositphotos published an overview of design trends for 2023, and also added analytics, expert opinions and mood boards to each trend.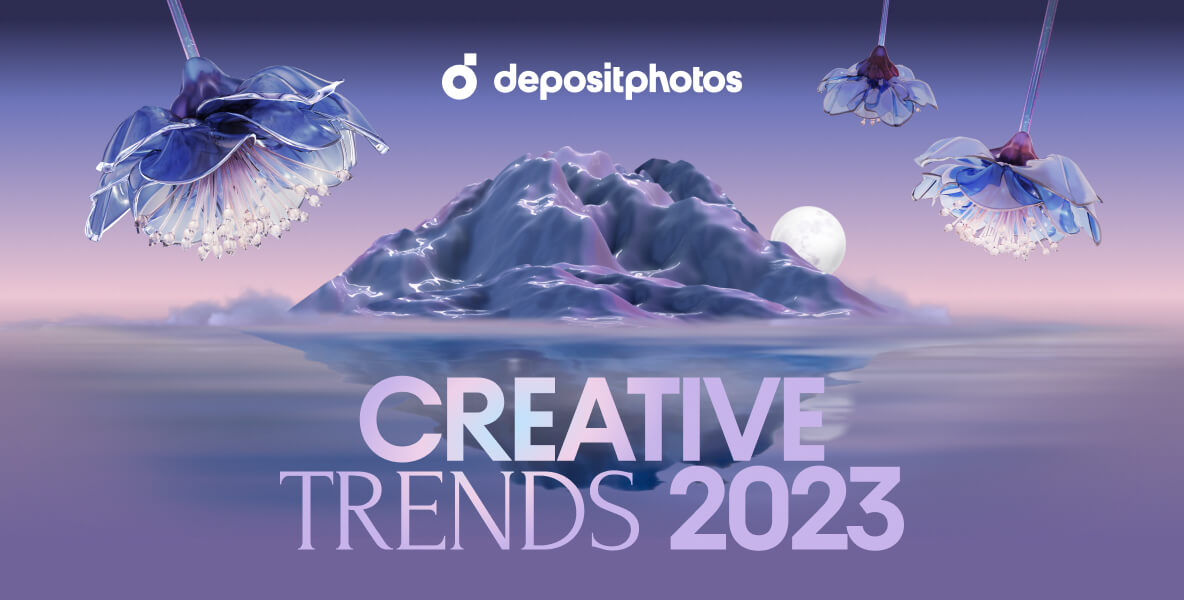 New technologies
Organoid intelligence. Researchers from Johns Hopkins University are developing a biological computer using 3D cultures of human brain cells, which could become a new frontier in biocomputing. These 3D cultures (or brain organoids) share features with brain structures that play a key role in cognitive functions such as learning and memory. The new biological computer will be connected to artificial intelligence and machine learning systems, which can make it even more efficient than AI systems running on silicon technology.
Figure company has presented images of its humanoid robot, which should become a competitor to the robot from Tesla. The company aims to create a robot that can perform a wide range of manual tasks: from manufacturing and caring for the elderly to colonizing other planets. The company has already completed the creation of an alpha version of the robot and is currently testing it at its offices in Sunnyvale.
Xiaomi has announced the Wireless AR headset Wireless ARGlass Discovery Edition with its own Xiaomi AR Gesture Control system, which makes it easy to control virtual and real space. The device weighs 126 grams and is equipped with a display with 58 PPD (number of pixels per degree). According to the developers, when PPD reaches 60, people stop perceiving individual pixels, so the experience from using it will be as exciting as possible. At the time of publication, the release date and cost of the device are unknown.
🧘 Inspiration
Branding
Modern identity of the women's clothing brand Louisa Parris with geometric masks, illustrations and custom font.
Forskningsradet. An unusual identity of the Norwegian Research Council, which invests in research and innovation projects. A generative logo system was created for the council, which unites 38 sub-brands into a single whole. The style is also based on utilitarian technological typography, illustrations and various 2D and 3D graphics based on logos.
The logo design method also vaguely resembles the logo of the musician Aphex Twin.
Laconic branding of the Clay payment system with the simplest abstract graphics, black fills and large messages.
🌁 Posters
A variety of posters for the exhibition The World in You, which address social and environmental issues.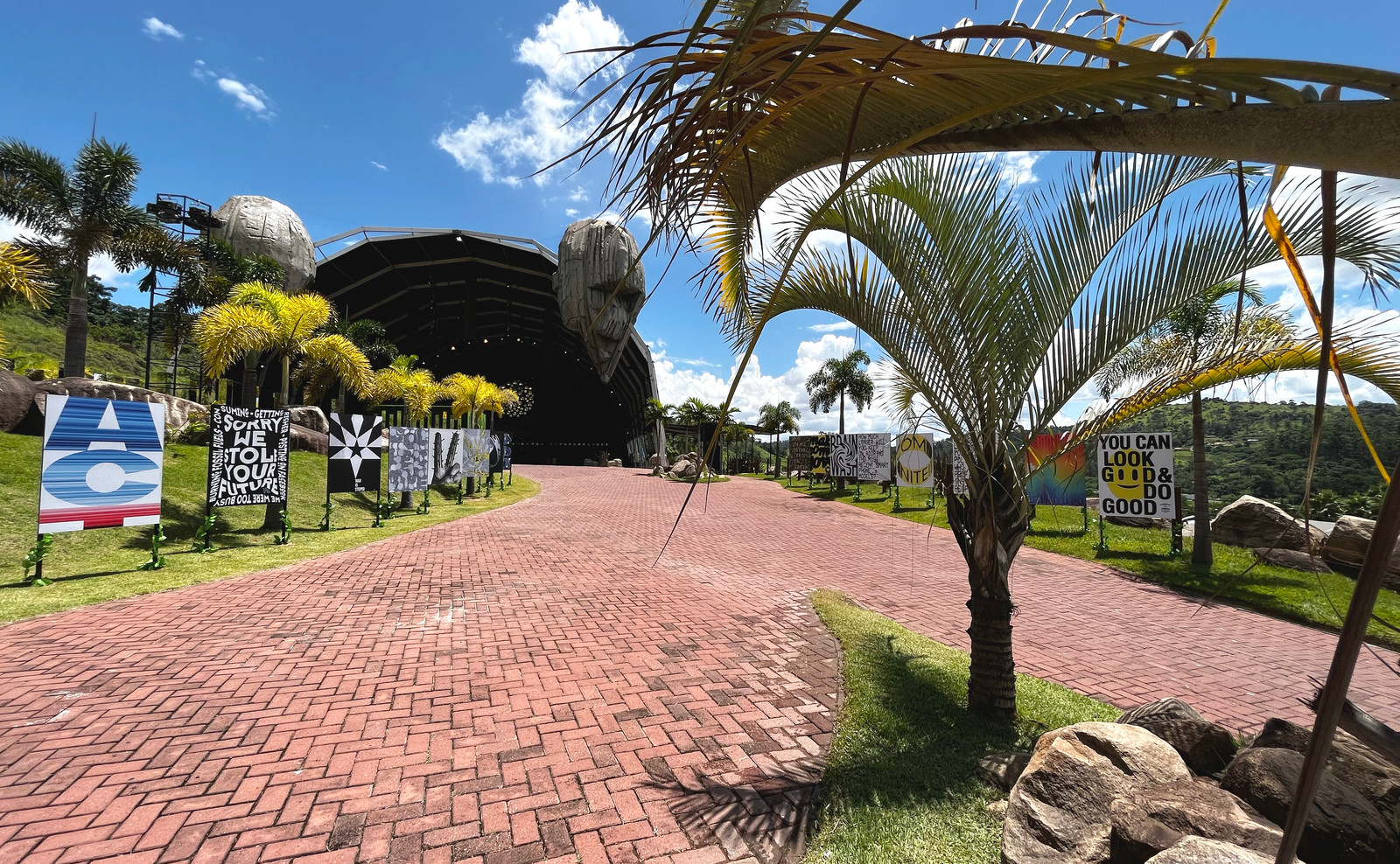 This post is for paying subscribers only
Already have an account? Sign in.